What To Expect
Our Townsville Terminal is located at 39 Ross Street, South Townsville, QLD 4810
We ask that you arrive at least 20 mins prior to your scheduled departure.
When you complete your booking online or over the phone, you will be emailed your confirmation.
We have a small merchandise area should you require any last-minute items like sunscreen, towels, wallaby pellets, hats and much more!
On board we have a kiosk providing refreshments, including soft drinks, coffee, water, and alcoholic beverages. Sandwiches and a selection of hot food is also on offer. (Please note as a licensed vessel, it is prohibited to consume your own alcohol whilst boarding and travelling with us).
The journey to Magnetic Island is a comfortable 35-40 minutes, vehicles will disembark driving forward – no reversing!
Please refer to our Terms and Conditions for information regarding refunds or cancellations, and to view our conditions of carriage.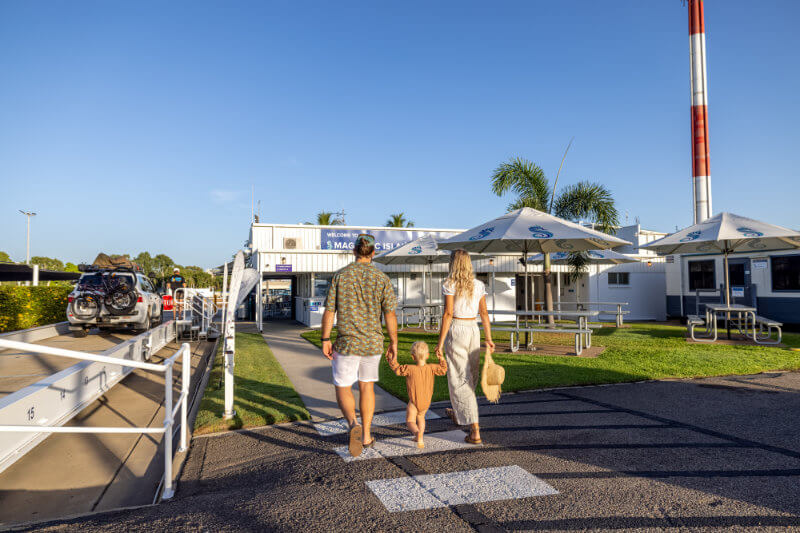 Bicycles, Kayaks, Pets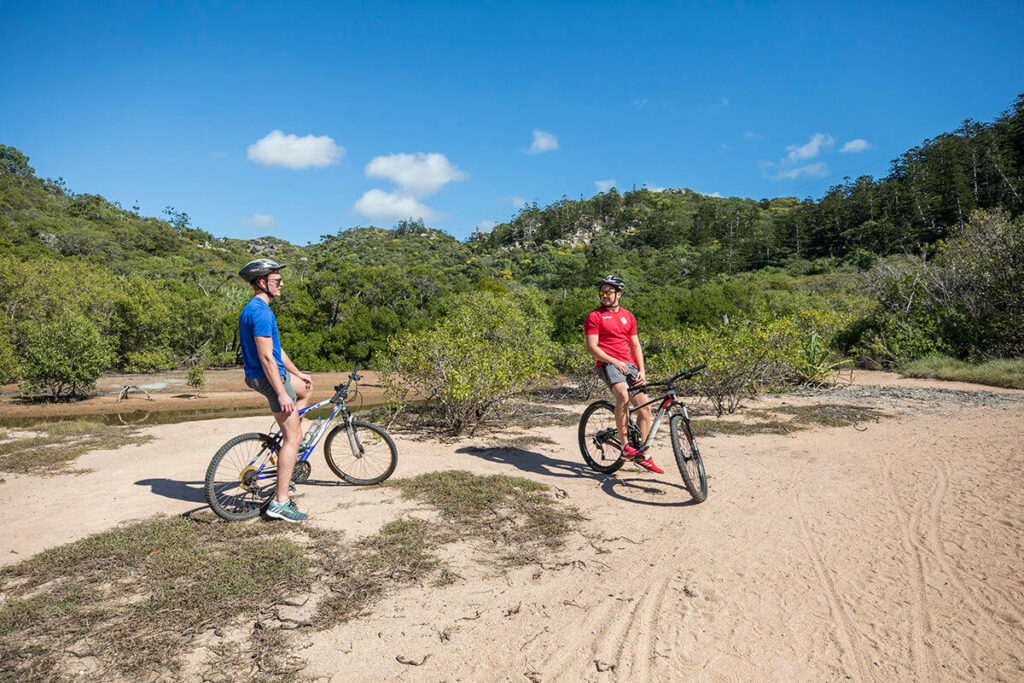 Wanting to explore magnetic island by bicycle?
You can take your bicycle onto the ferry with your walk on ticket, it's included in the ticket price.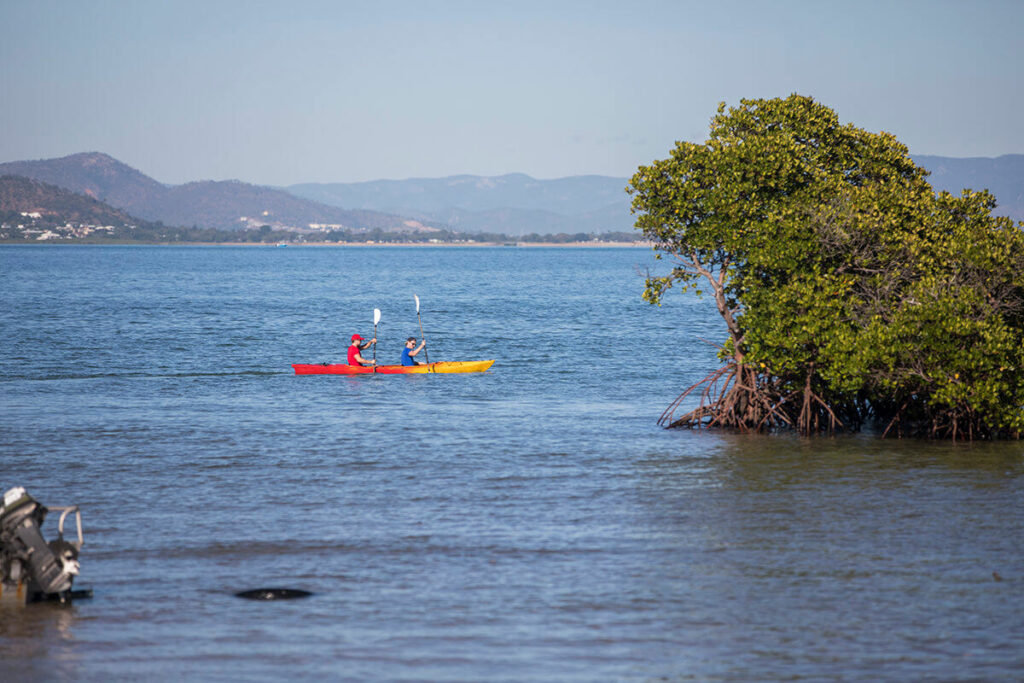 More of a kayaker or paddler? Great!
You just need to be able to transport it on and off the vessel yourself. Small trolleys to aid in the transport are allowed. Please phone our reservation team for further information and costs on 07 4796 9300.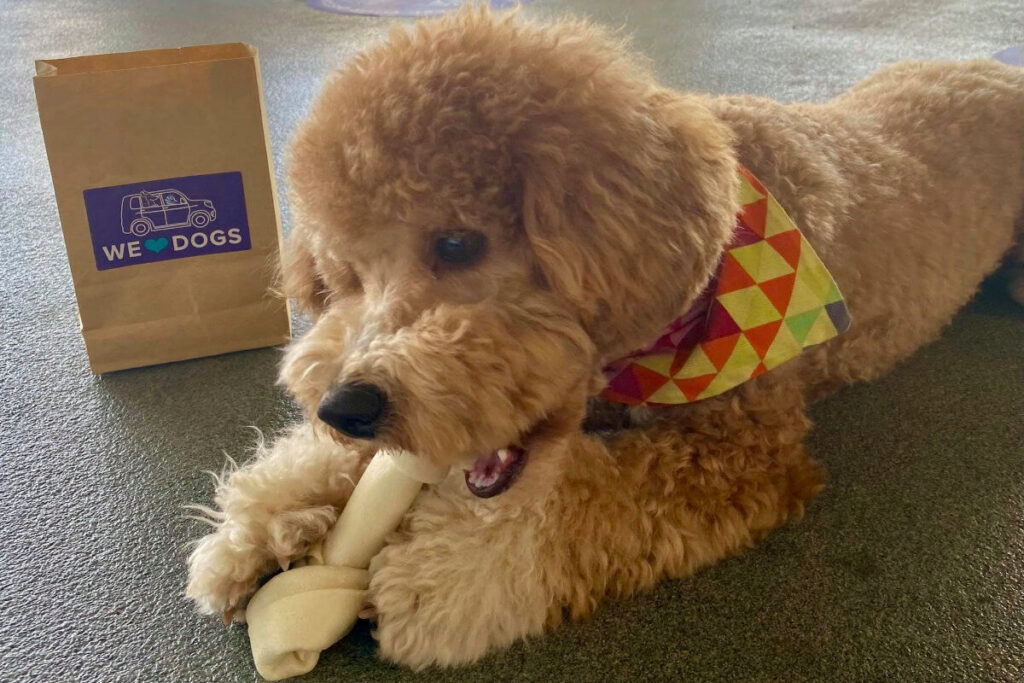 We love pets at Magnetic Island Ferries!
Pets are welcome, but for health and safety reasons cannot enter the café area. Undercover seating is available outside of the café area if you wish to take your pet out of the car. Ensure they are on a leash at all times please.
Walk On Passengers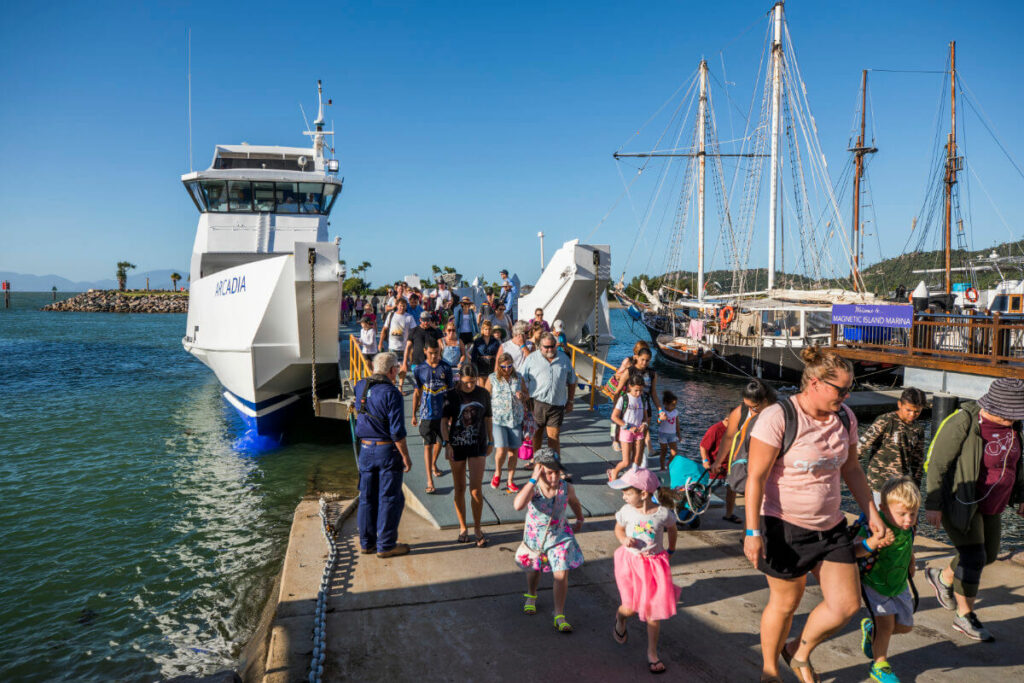 Whilst we of course transport vehicles, we also welcome walk-on passengers.
We have a secure carpark should you require, and a comfortable seating area to await your service.
Walk on passenger rates can be found here.
Dangerous Goods
Due to the IMDG (International Maritime Dangerous Goods) code there are limits as to what you can carry whilst travelling with us. If you're not sure, please phone us on 07 4796 9300. For example, regular travellers can carry up to 60litres of ULP (fuel). LPG limits also apply, please enquire.
For larger amounts and other substances, we have allocated four services per week to carry Dangerous Goods. Please contact the office to find out more and to make a booking. These bookings must be made at least 72 hours in advance, to allow for approval from Maritime Safety Queensland.