Magnetic Island Ferries will regularly update this page to keep you notified of any changes to scheduled services due to natural disasters, road closures etc. which are out of the control of Magnetic Island Ferries.
Permanent changes to scheduled timetable for Magnetic Island Ferries will also be listed here. The latest timetables will be available on the timetables page.
For further updates on Magnetic Island Ferries Services, please call our Reservations Team on 07 4796 9300 during office hours. For emergency after hours support, please phone 0429 452 678 (existing bookings only)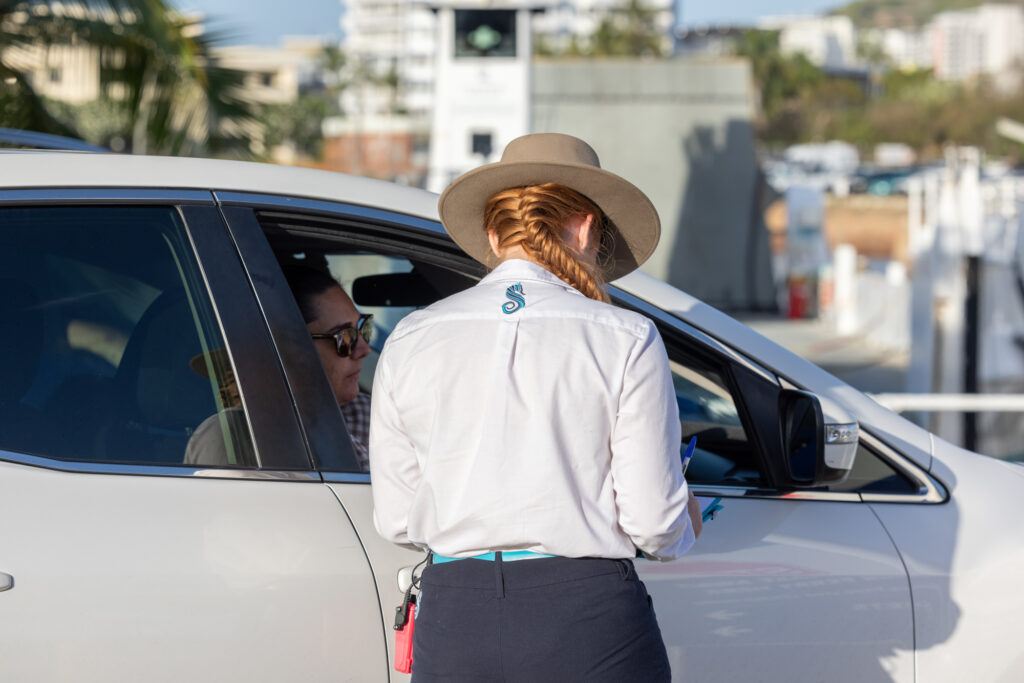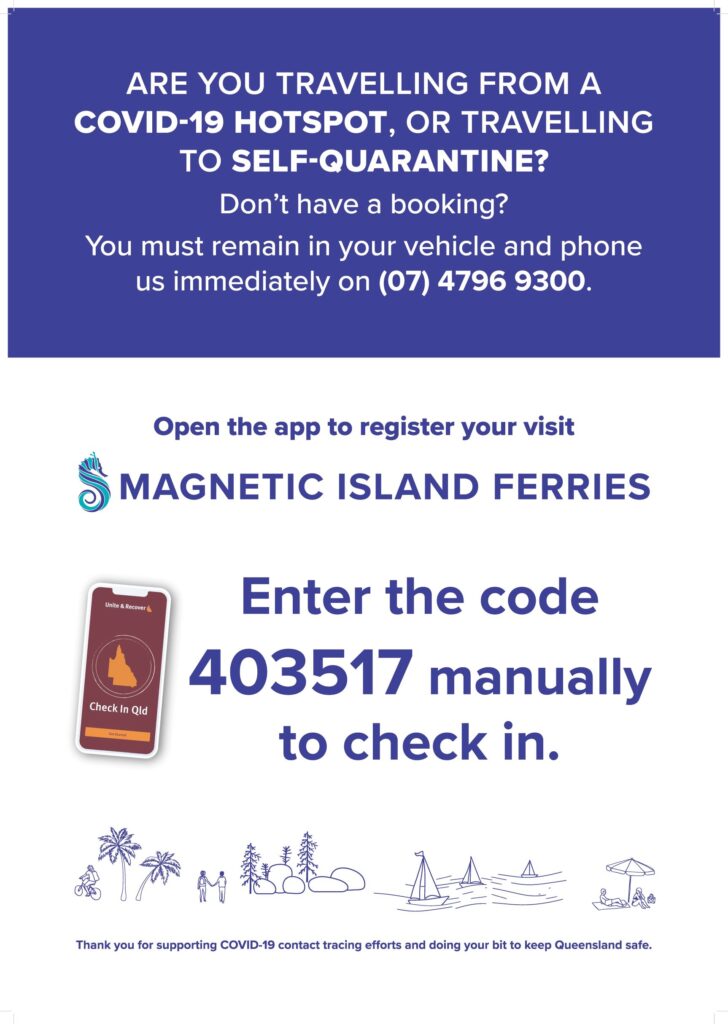 Covid-19 Update
Effective Date: 16-11-2021
DIRECTIONS FOR CUSTOMERS WHO ARE EITHER, TRAVELLING FROM A COVID HOTSPOT, OR TRAVELING UNDER SELF-QUARANTINE ORDERS
For safe travel, please make your booking online and follow the below procedure.
If you are unable to make your booking online, please phone the reservations team on 07 4796 9300.
Once you have made your booking, your tickets and confirmation will be emailed to you. *Please note when making your booking, and if you are travelling in a Hire vehicle, enter the vehicle registration as Reg. Nr: QRTN (see below).

If you do not receive your confirmation, please contact reservations. You must receive this documentation prior to traveling.
Please check your tickets, ensuring all details are accurate.
You are not allowed to leave your vehicle upon arrival at our terminal, whilst waiting for boarding, or while travelling with us. (This includes entering our terminal, going to the toilet, or leaving your vehicle for any other reason)
Please arrive at our terminal 20 minutes prior to your scheduled departure. You may park in any of the 3 lanes for boarding.
If possible, please safely indicate to our vessel crew, you are traveling under Qld Government Covid instructions.
Remain in your vehicle to await boarding for your service and for the entirety of the journey.
Magnetic Island Ferries appreciates your cooperation in keeping our community and employees safe.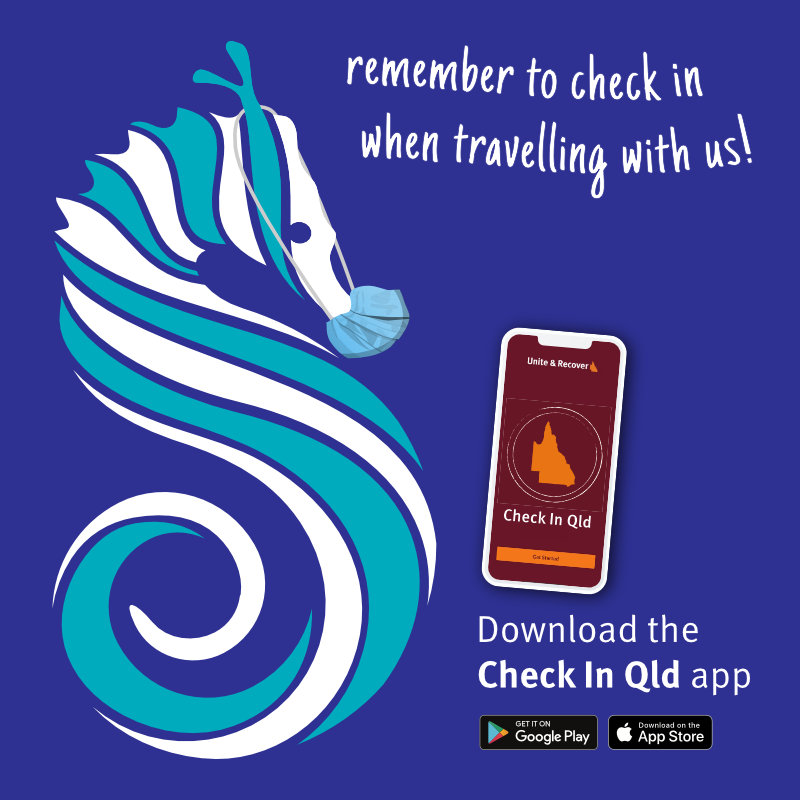 Covid-19 Update
Effective Date: 08-09-2021
Magnetic Island Ferries is currently adhering to Covid-19 updates issued by Queensland Health. In relation to Queensland Health directive, whilst travelling with us, we ask that you monitor your physical distancing, maintain personal hygiene and provide contact details, via Check in Qld App.